Compression Stockings Manufacturer
Ofa Bamberg With their unique wearing properties, the flat knitted compression stockings from Ofa Bamberg offer an incomparable quality in lymphological care. Lastofa Forte with merino wool and Lastofa Extra with cotton are characterized by particularly clever yarn constructions: they combine elastic compression materials with natural fibers. As a result, they offer maximum comfort and high, flat-looking pressure
---
Venosan by Lohmann-Rauscher With the medical compression stockings from VENOSAN®, we now offer you a comprehensive portfolio for the treatment of phlebological indications: With the short-stretch bandages and compression systems from the Rosidal® brand, the compression stocking system from the Actico® UlcerSys brand and, recently, the compression stockings from the VENOSAN® brand vein ailments can be treated with one-stop therapy solutions. You get Swiss quality with the standard stockings and custom-made products of the brand VENOSAN®, which carries the RAL quality mark and is tested according to the Oeko-Tex Standard 100 seal of approval. The Swisslastic AG production site in Wald ZH ensures this quality standard.
---
Medi - i feel better. Around 2,700 employees worldwide make a significant contribution to the company medi, making people feel better. The aim is to enable users and patients to achieve maximum therapeutic success in the medical field (medi Medical) and, moreover, a unique body feeling in the sports and fashion segment (CEP and ITEM m6). Medi Medical's range of services includes medical compression stockings, adaptive compression restorations, bandages, orthoses, thrombosis prophylaxis stockings, compression clothing and orthopedic insoles.
The flat knit products from medi bring individuality and self-confidence to edema therapy: bright colors, noble patterns and numerous additives fulfill almost every wish. If you want to be confident and strong with your indication and your body, you want tools that make this possible. That is why, in addition to its function, medi also attaches great importance to an attractive appearance and a large selection in the area of flat knitting.
---
Bauerfeind Compression stockings are available in different designs, colors and compression strengths. In medical supply stores you can get models in your size or individually made to measure. Compression stockings contain elastic fibers that exert a defined pressure on the legs. Unlike support stockings, they are proven to be medically effective. They help to prevent tired and heavy legs, varicose veins and severe venous diseases or support their treatment.
---
Jobst Our flat knitting brands JOBST® Elvarex® and JOBST® Elvarex® Soft are characterized by the best possible medical effectiveness with maximum wearing comfort. Our entire range has the appropriate therapeutic answer for almost every lymphological question. The special quality of the materials, careful processing and intelligent details also ensure a high level of patient compliance.
---
BELSANA is a renowned manufacturer of modern compression stockings. The latest innovation for edema therapy is called BELSANA impuls. The flat-knitted compression stocking, specifically designed for lymph and lipedema, combines the natural qualities of merino wool with the proven benefits of hi-tech micro fibres. Anyone wearing this stocking can rely on medically effective compression with the highest degree of comfort, climate and heat regulating properties and an outstanding form stability. The experience of this compression expert guarantees consistent high quality and reliable effectiveness.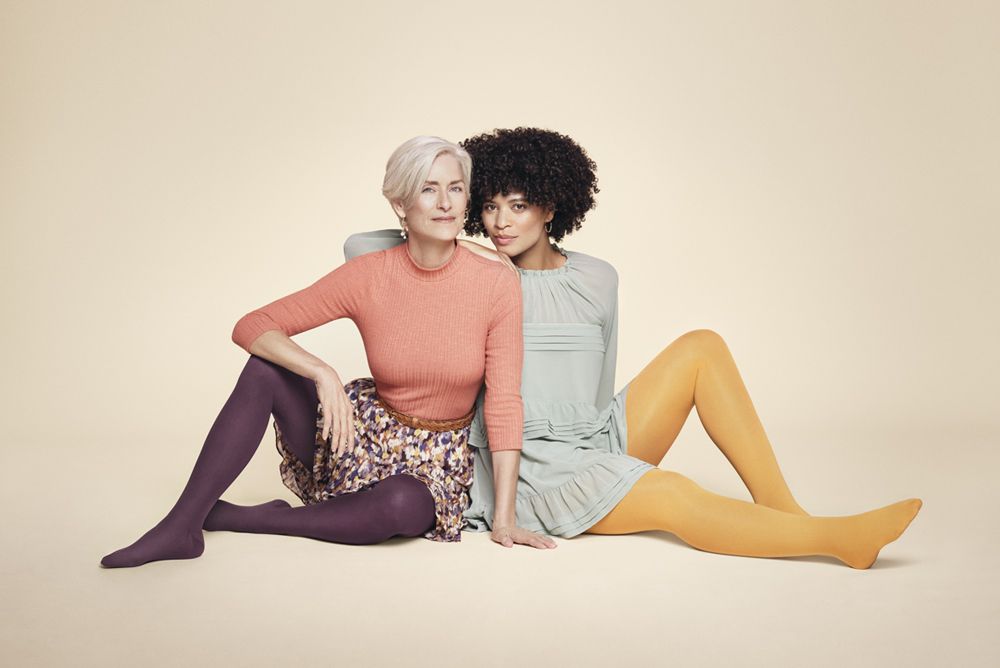 ---
Solidea Preventive and therapeutic compression in Italian design! We would like to give you a brief overview of our company. The Pinelli hosiery factory was founded in Castel Goffredo by Enzo Pinelli in 1976, and the Calzificio Pinelli S.r.l. is entirely in the hands of the Pinelli family. A position which was confirmed in 1997 by the creation of the SOLIDEA trademark, which is the result of Enzo Pinelli's brilliant entrepreneurial intuition and courageous decisions in the almost unexplored area of micro massage (the so-called SILVER WAVE line) and elastic compression. Calzificio Pinelli S.r.l. has the following certifications: ISO 9001 and ISO 1348. SOLIDEA articles are available in German pharmacies and medical supply stores.